Here's a recap of what we did this weekend:
As usual, I get up early and went to the bar to get my coffee and read the Gazetto dello Sport. Soon after returning home, the X Man awoke: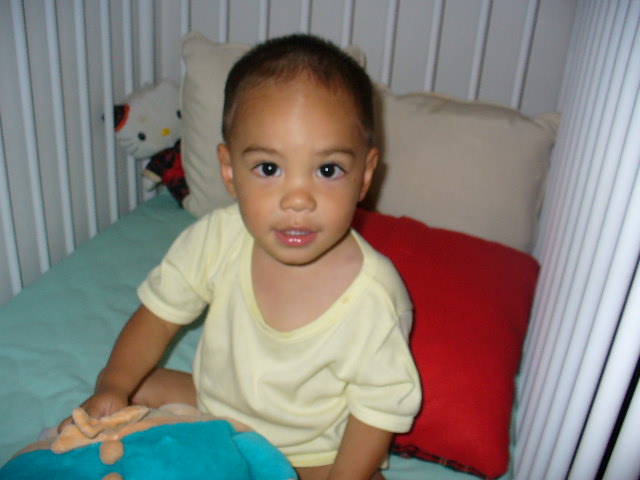 We started the day with a little game of hallway soccer. The X Man cheated and used his hands. Maybe he's going to be a goalie?: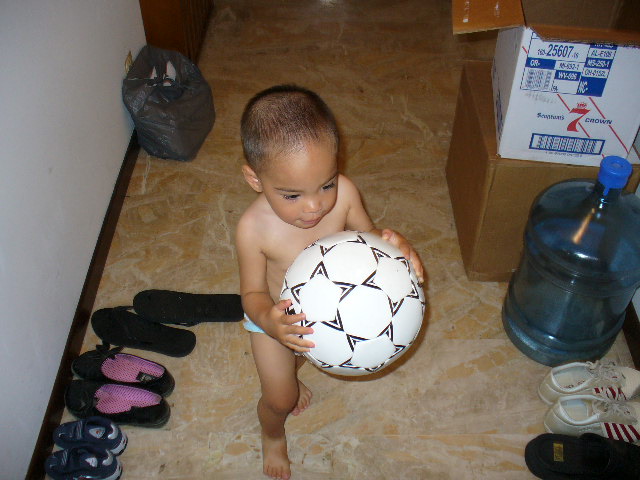 Around lunchtime we headed for the mountains. We had lunch in a little ristorante in Valstagna where the X Man ate most of mama's seafood and spaghetti: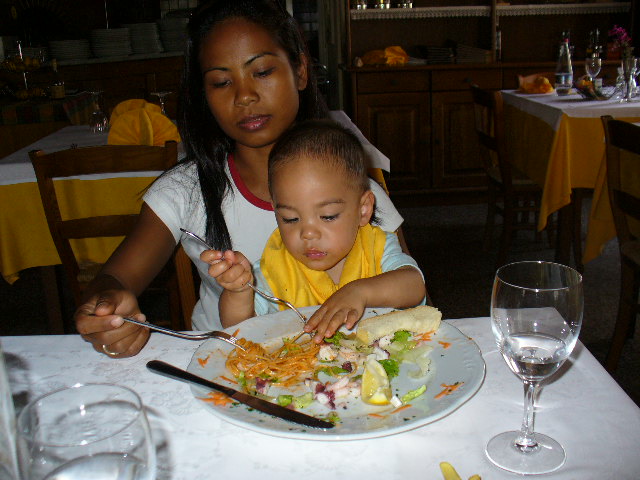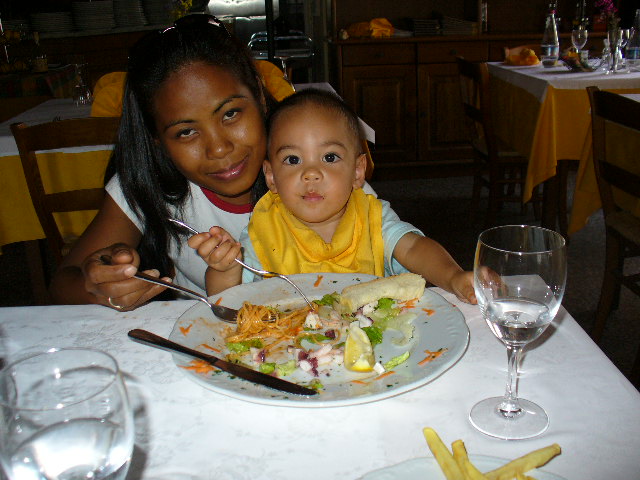 After lunch we hit the river. I headed for the water: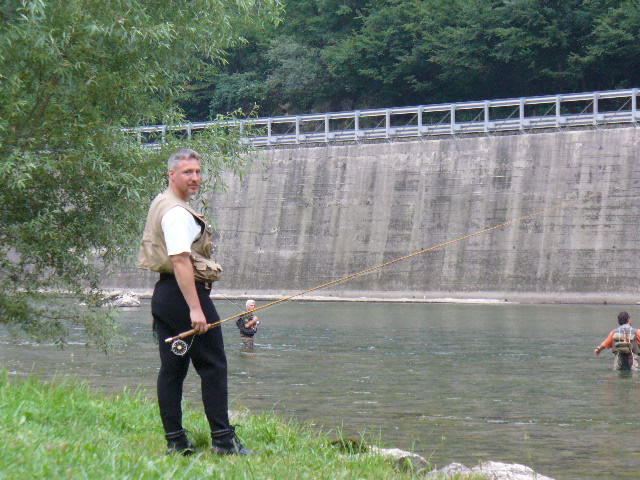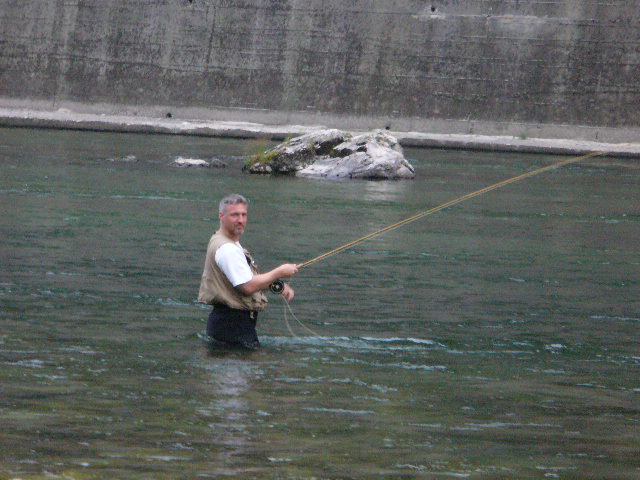 While mama took the X Man for a popsicle (his favorite treat) and to play in the nearby playground: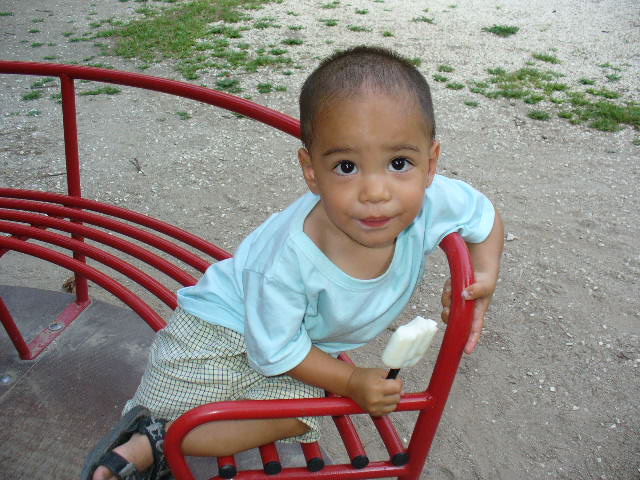 Alas, no fish were caught so we decided to call it a day and prepared to leave. At least I didn't fall in the river again: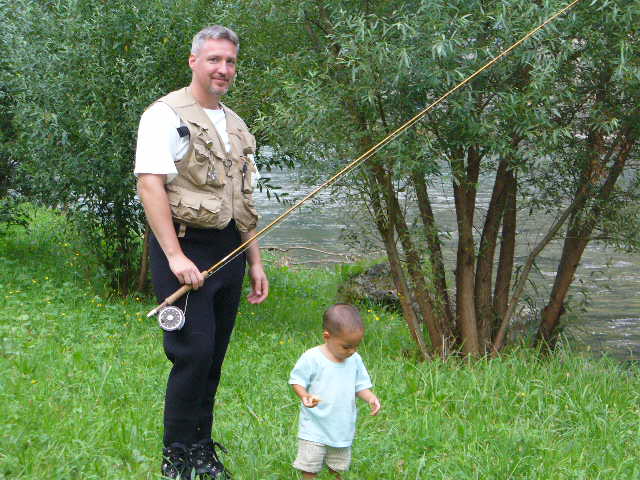 We headed home and I relaxed with a nice bottle of St. Anselmi 2003 Cabernet Franc from the Friuli region. The Cabernet Franc was a microcosm of the weekend itself - not very eventful and busy, yet satisfying with just enough to keep you from getting bored: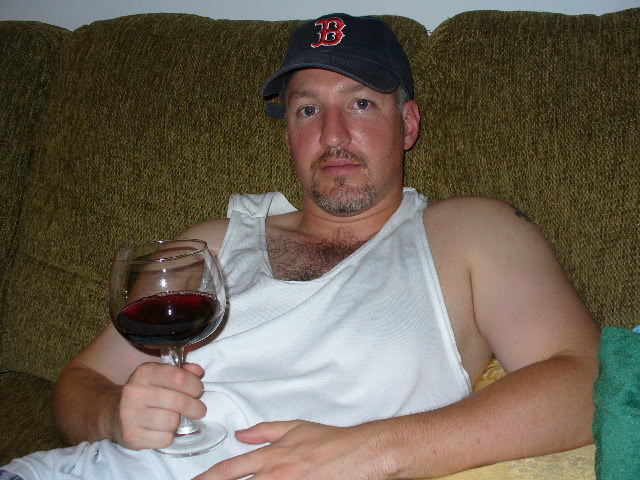 Hope everyone else had a good weekend too...
Rik