My fourth excursion to the Brenta River turned out to be the money trip. After a few enjoyable yet fruitless trips, I finally struck gold this past weekend. While fishing the "zona trofeo" (trophy zone) Saturday morning I nailed the biggest fish I've ever caught on a fly rod - a gorgeous fat rainbow trout that came in at 43cm (17 inches) exactly. He put up a fantastic fight, struggling for almost 20 minutes before finally succumbing to my net, making several deep runs and even jumping a couple times. The euphoric feeling of having that monster at the end of my line will stay with me forever. Here's a couple pictures: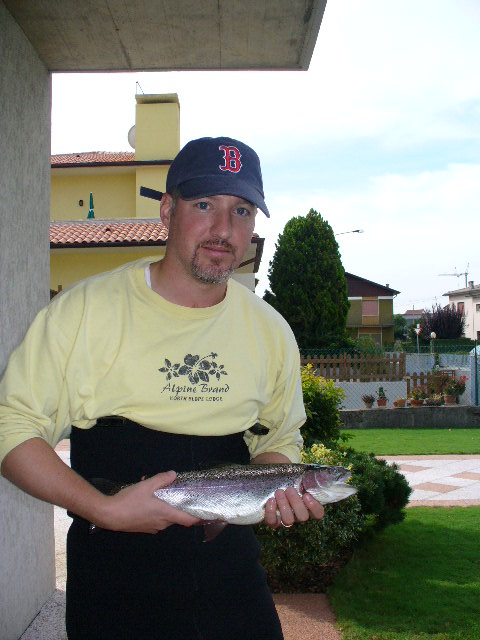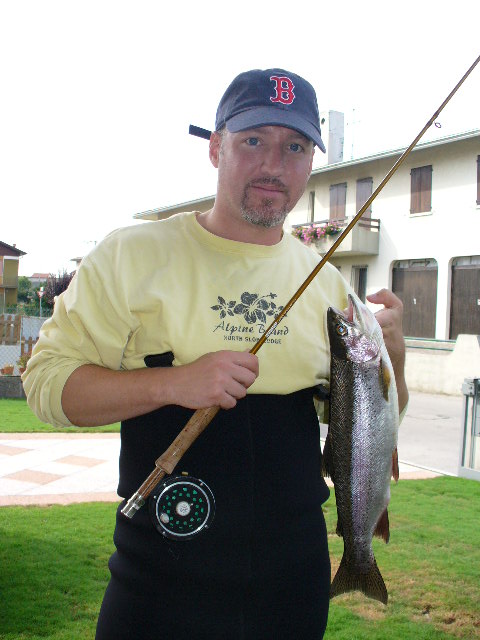 Saturday night was spent at the birthday party of Alessandro, the one year old son of our friends Susan and Matteo: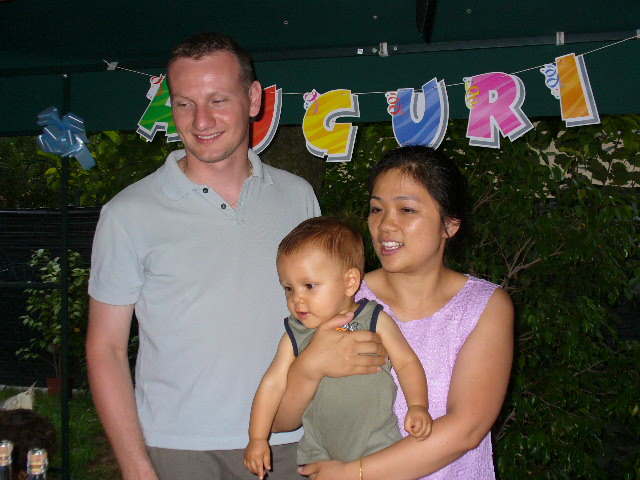 The X Man had a ball as there were a lot of other kids and plenty of toys to play with. His favorite was this bike that he was determined to ride despite the fact that his legs couldn't reach the peddles: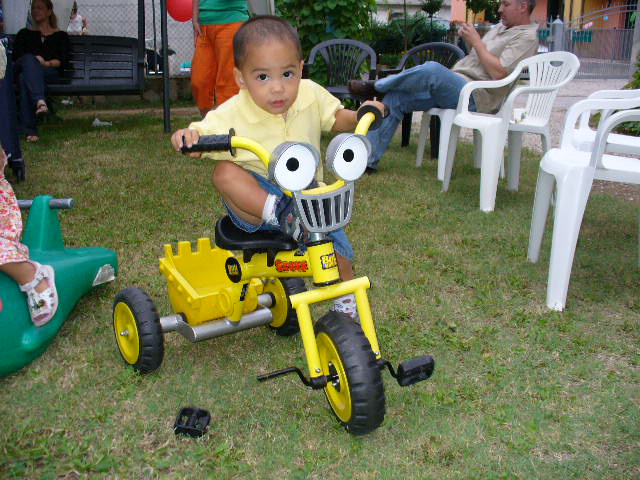 The rest of the weekend was spent running errands and then lounging around the house: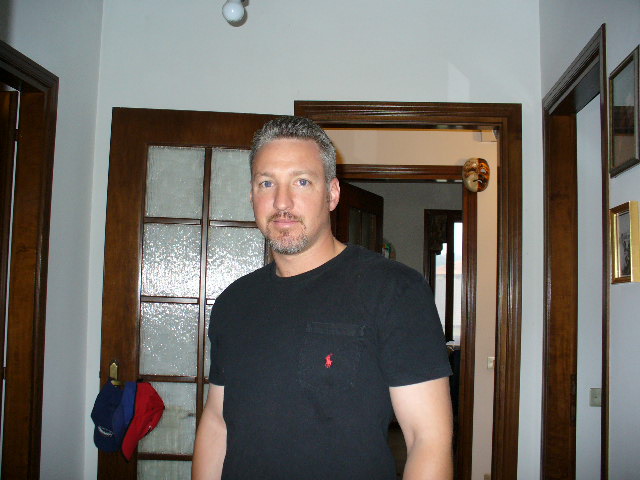 Overall, an enjoyable, relaxing weekend. It would normally rate about a 6 but catching the big 'bow bumps it up to a nine and a half...
Rik