It was brought to my attention yesterday that I hadn't posted the birthday photos I'd promised last week. So here are a few...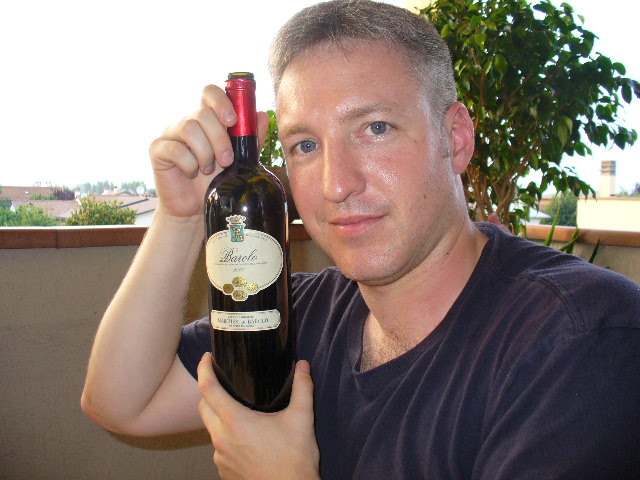 One of the two bottles of 2000 Barolo I bought for the occasion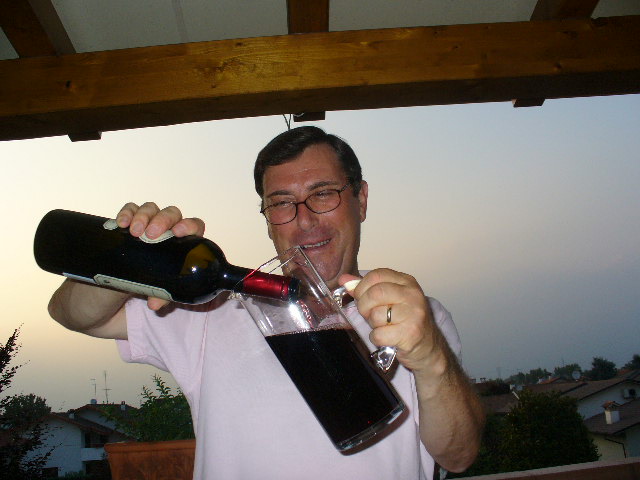 Giampietro decants the wine. This allows it to breathe better.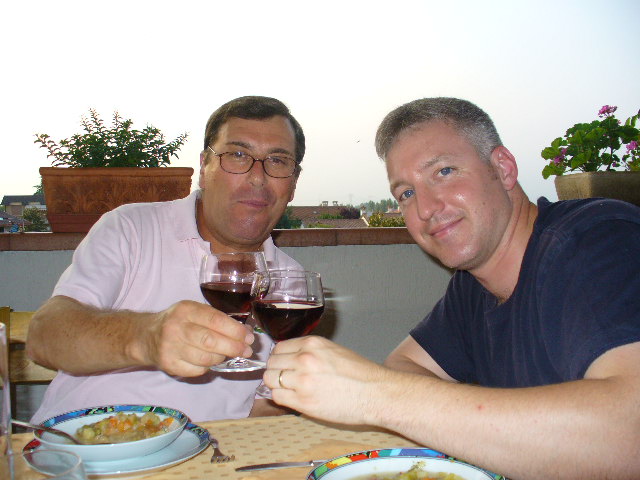 Giampi and I toast my turning 34.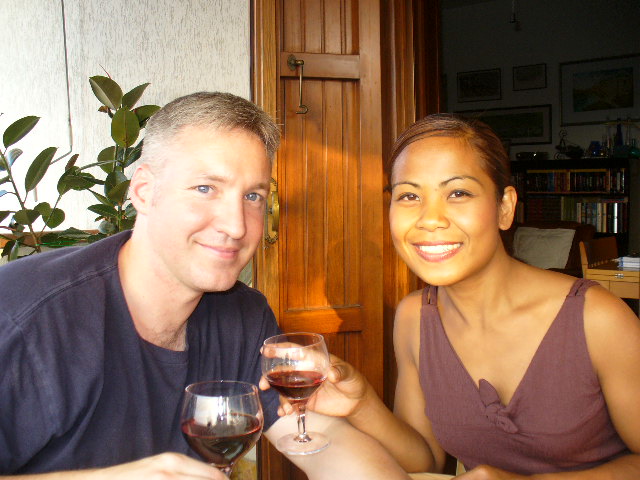 And then Virginia and I do the same.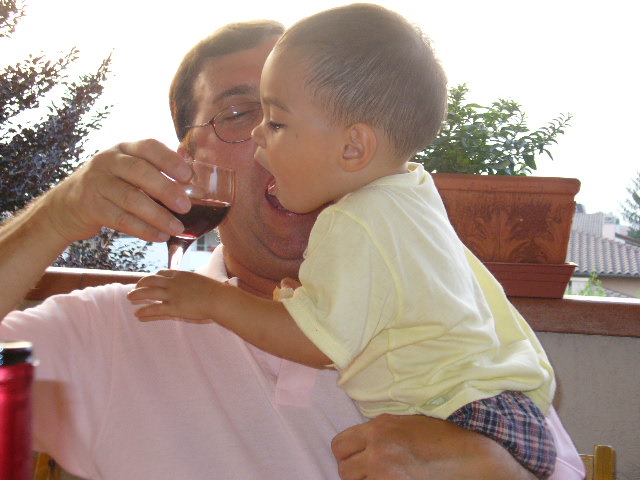 The X Man tries to get in on the Barolo.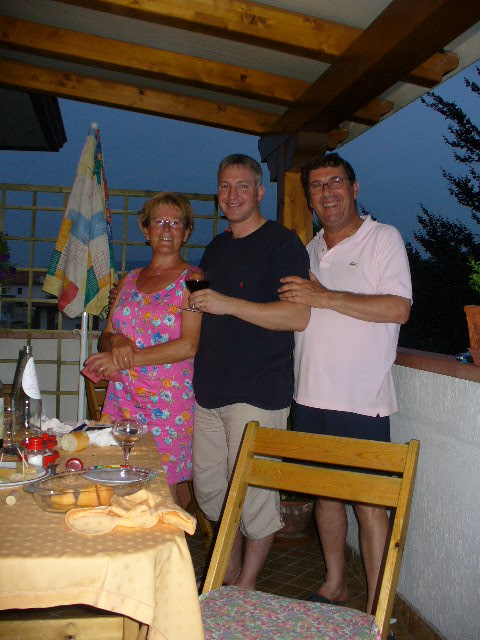 Agnese, Me, Giampietro.
For dinner, we had some tasty steaks, salad fresh from our garden, and Agnese's special zuppa di verdure (vegetable soup). After the meal, Giampietro broke out the cheese - Asiago, Grana Padano, and formaggio di capra (hard cheese made with goat's milk, very tasty). It was a delicious way to celebrate my birthday. The highlight was definitely the wine - the 2000 Barolos are peaking right this year...
Rik