Well, the Venice Pub Crawl was a rousing success. Beers were imbibed, new friends were made, songs were sung, and it was just a great night all around. Here's a brief recap: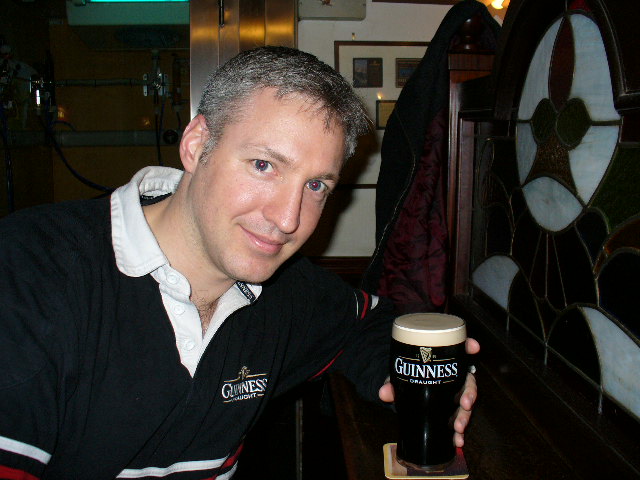 The First Pint
Things got off to a rough start as it was pouring rain Saturday. Two of my British friends here, Wayne and Nicki had planned to accompany me but Nicki got an early start the night before and was hung over so stayed home. Wayne and I arrived in Venice around three and the rain was slowing to a drizzle. We headed straight for the Fiddler's Elbow to catch the Tottenham-Liverpool match as Wayne is from London and is a huge Tottenham supporter. To our chagrin, the Fiddler's Elbow was not open yet. As it turned out, this turned out to be the pivotal moment of as were decided to go to the Devil's Forest instead, where unbeknownst to us, we would meet the central figure behind the success of Venice Pub Crawl. As the match was about to begin, a British looking guy sat on the stool next to us with a pint to watch the match. A few minutes later he overheard us talking about football (soccer) and chimed in with a comment. Next thing we knew, we were all chatting like old friends. His name was Ian. He's from near Birmingham, he's a fun dude, and he tells some great stories.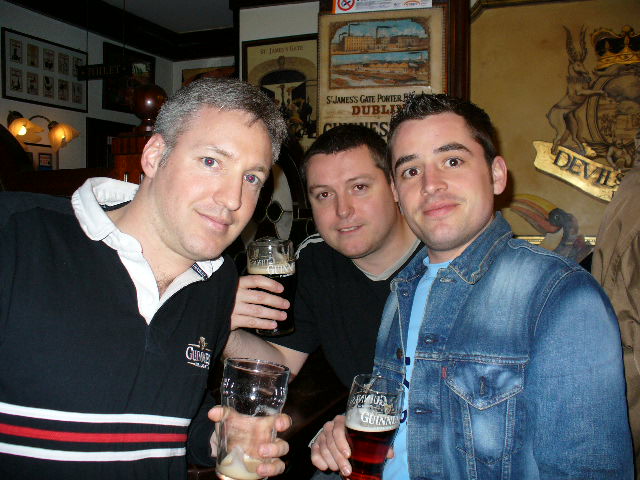 Me, Ian and Wayne at the Devil's Forest
Eventually we also met 3 American soldiers who were here from the US for 2 weeks and decided to see Venice. We asked them if they wanted to join us for the night, they said sure, and suddenly our pub crawl group was picking up steam. After several pints, jokes, stories, and other such nonsense, we decided to make our way to our second stop; The Inishark.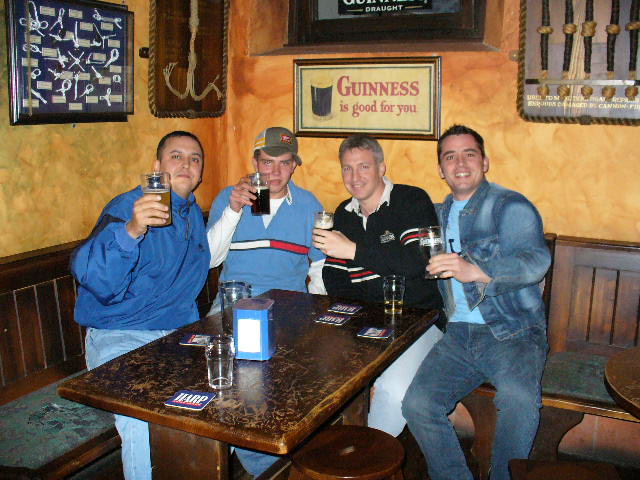 Me, Wayne and the American Guys at the Inishark
The Inishark was almost empty so had most of it to ourselves. I opted for the Guinness of course, Wayne got a pint of cider – Wayne LOVES his cider – and then I decided to have the American guys, who were so lost they were actually drinking Italian beer at the Devil's Forest, try a decent beer. I ordered them a round of Hoegaarden which they enjoyed. Ian had to go find the wife so he didn't come to the Inishark with us. Just as well, it was pretty uneventful. We stayed only long enough for a couple pints and then departed for the Fiddler's Elbow before Wayne and the American guys had to catch the last train back to Vicenza.
Along the way to the Fiddler's Elbow, we made the obligatory stop at Bacaro Jazz to say hello to Mary. Mary is an American from the Niagra Falls area who we met a couple years ago. We always pop in to say hello and she always remembers me, although I think she just knows me as "the drunk American guy". I had Mary pour everyone a nice glass of Cabernet Sauvignon so the Kevin, Bo and the other guy (what the hell was his name?!) could get a taste for Italy.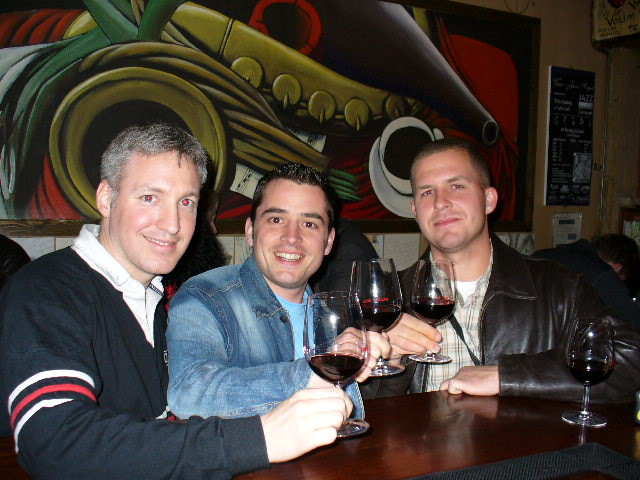 Cabernet Sauvignon at Bacaro Jazz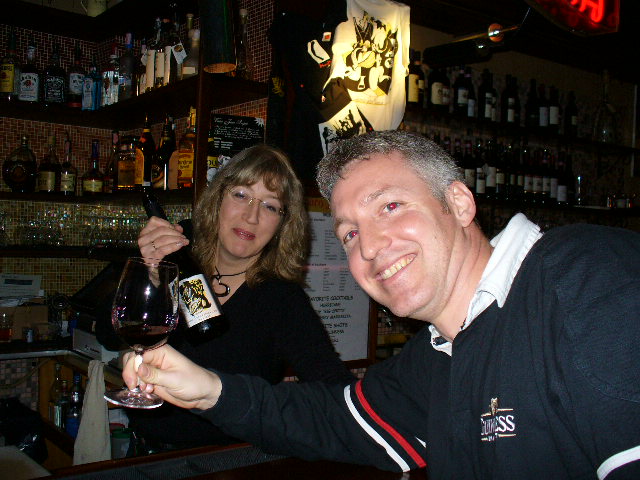 Me and Mary, Bacaro Jazz
After a bit, we left and hit the Fiddler's Elbow where we would meet up with Ian and his wife and the night would really take off...
Click here for Part II of the Venice Pub Crawl Recap!
Rik