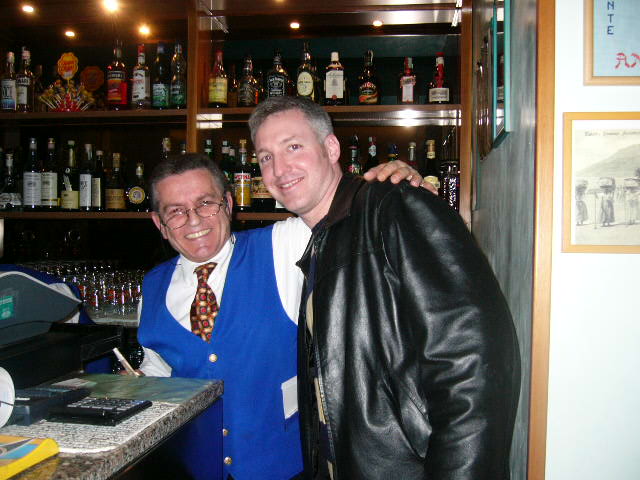 This is Antonio. Antonio and his family own and operate Il Ristorante d'Antonio, which is the closest restaurant to our house in Caldogno. Antonio's features good pizza and specializes in seafood. They don't have an extensive pasta menu but what they have is also very good. We eat here often as it's very convenient and the food is good. Antonio's place is on the next street over from us so we can walk there and not have to worry about driving home if I have a
little
too much wine (yes, it does happen on occasion. I know you're shocked.).
I've been going there for years now and Antonio and I have gotten to be pretty good friends by now. We always end up chatting about calcio (soccer) while I sip my wine and wait for our food to be ready. Like most businesses in Caldogno, Antonio has a picture of he and Roberto Baggio hanging up on his wall. One time I ordered some food for dinner and when I pulled out my credit card to pay, Antonio told me that they don't take credit cards, only cash. I had no cash, so he said "It's no problem, just pay next time you come". Now I ask you, how many restaurants in the US would tell you that?
Should any of you ever come to visit us here, rest assured you will probably be taken to meet Antonio so you can experience his delectable cuisine for yourself (except you, Eric).
Rik