As you may know, we have some very good friends who live in Venice. Denise and Maurizio are two of them. In a bizarre coincidence, Denise's mother Judi came to visit her for a couple of weeks. Why is that bizarre you ask? Well, she arrived the very same day my wife left and she left the very same day my wife returned. Not only that, but they had the exact same flight, going opposite directions (Venice-Philadelphia-Boston). So anyway, we were able to meet up with them in the airport the other day and visit for a bit before Judi had to get on her plane. Here are a couple pics..
Denise is the tall drink of water on the left, Judi is the young fox on the right and Virginia and the X Man are in the middle: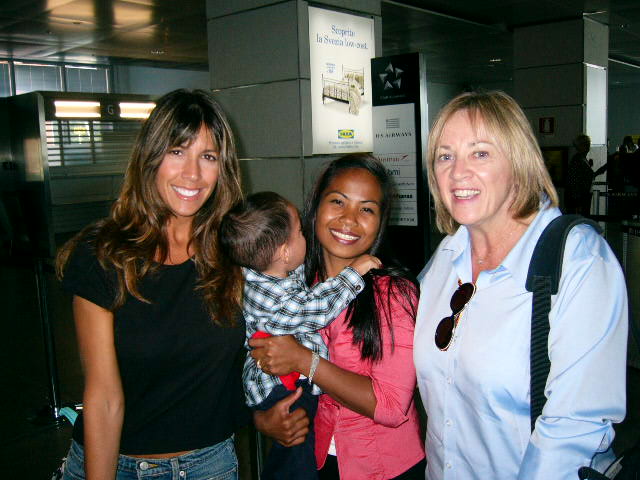 Judi, Denise and some other guy: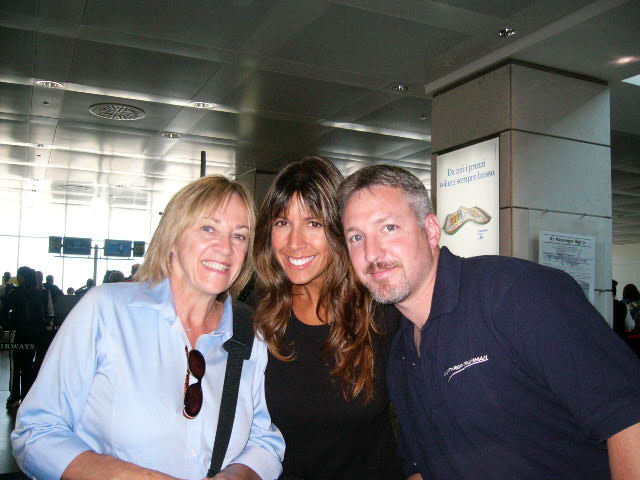 Judi and Denise are originally from the Boston area so we get on very well as you can imagine. Denise and Maurizio have a business called Venice Rentals that specializes in short and long term rentals in Venice (See their website
HERE
), and we usually get together with them for a cafe or a pint at the Devil's Forest Pub when we're in Venice.
Anyway, it was great meeting you Judi - make sure you let usknow next time you're in town so we can all do dinner!
Rik